Small Business Grants for Convicted Felons
by Kalen Smith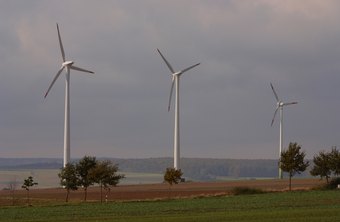 Importance of Looking for Non-Government Grants
Convicts are allowed to obtain business licenses and manage a company. However, there are no grants set up to help felons start their own business. Felons should invest their time finding private funding opportunities for their businesses. The Small Business Administration (SBA) claims that felons are treated the same as other citizens, and government grants are not established expressly for helping them.
Prison Entrepreneurship Program
The Prison Entrepreneurship Program was founded in Houston, Tex., in 2004. The mission of the program is to help ambitious felons pursue their entrepreneurial endeavors. Many other prison entrepreneurship programs have been set up since then. These programs do not provide direct capital, but they teach felons how to work with angels and other investors. They also connect felons with MBAs, executives and politicians to obtain the assistance they need. In the process, felons can learn how to make better pitches and where to look for funding.
Angel Investors
Angel investors are interested in investing in companies with a strong future. They look at the character of the entrepreneur. Convicts may be at a disadvantage when applying to an angel, but each angel has his own standards. Angels may be willing to invest in inmates who show ambition, creativity and determination.
Applying for a Grant as a Felon
Felons are at a disadvantage when they apply for grants, but that doesn't preclude them from applying. The most important thing is to come up with a strong business idea and a solid business plan. Convicted felons pursuing grants must demonstrate they have solid entrepreneurial traits and a desire to turn their lives around. Although there is a stigma against felons, they may have a better opportunity convincing others to give them help starting a business than giving them a job.